Philips Campus
Hamburg
Hamburg
Germany
22335
Details

---

ahead® | smart nutrition offers innovative nutritional supplements to enhance your physical & mental performance.

You have your goals in mind, ahead your performance.
ahead® was founded with the motivation to support ambitious people to reach their full potential. In cooperation with top athletes and experts in nutritional science and medicine, innovative products have been developed that are unconditionally aimed at taking your physical and mental performance to a new level: ahead® | smart nutrition.

The human body is perhaps the most complex machine in the world. Our brain alone consumes a full 20% of the energy that we supply to our body. And that with only 4% proportionate body mass. To function optimally, our musculoskeletal system requires a combination of strength, endurance and dexterity.

We believe that the combination of the right nutritional intake, restful sleep and mental balance are essential for you to reach your full potential of physical and mental performance.

Payment is made via the payment provider Bitpay. You can pay with Bitcoin and Bitcoin Cash

Map

---

No Records Found

Sorry, no records were found. Please adjust your search criteria and try again.

Google Map Not Loaded

Sorry, unable to load Google Maps API.
Related listings
Victoreanum – The likeable gold house Victoreanum eG. is a

mehr Info

Pension Wiesenau in Nidda – Bad Salzhausen on the edge

mehr Info

Supermarkt24 – a term that stands for customer friendliness, quality

mehr Info

Moema Espresso | Fair and directly traded premium espresso and

mehr Info

Lieferando Lieferando.de is a delivery service intermediary through which orders

mehr Info
Search
Address:
Philips Campus
Hamburg
Hamburg
22335
Germany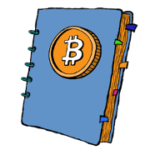 Unterstütze Coinpages