Äußere Bayreuther Str. 59
Nürnberg
Bayern
Germany
90409
Details

---

anonym-surfen.de offers the product JonDo.

JonDo is a proxy client that can encrypt the data traffic of your Internet applications and hide your IP address. In combination with JonDoFox you can surf unobserved and anonymously. The anonymity test shows you the surfing traces in the netc Our live DVD is a preconfigured environment for anonymous communication (surfing, email, instant messaging, blogging).

The programme JonDo gives you the choice between free services and premium services with costs.

If you want to use the premium services, create a one-time account in your JonDo program and activate it by paying via Bitcoin. Thereafter, depending on the chosen tariff, a certain data volume is available to them for the payment of premium services. If this data volume is used up and you want to continue using the JonDonym services, you can create and activate a new one-time account at any time.

Map

---

No Records Found

Sorry, no records were found. Please adjust your search criteria and try again.

Google Map Not Loaded

Sorry, unable to load Google Maps API.
Search
Address:
Äußere Bayreuther Str. 59
Nürnberg
Bayern
90409
Germany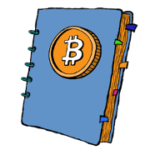 Unterstütze Coinpages