Rotheweg
Niederdorla
Thüringen
Germany
99986
Details

---

Anonymously.io offers Anonymes Hosting an. All you need to register is an e-mail and Bitcoin / CryptoCurrency

It is promised that the customers' activities will not be shared with third parties. What happens on the Anonymously.io servers remains on the Anonymously.io servers.

Map

---

No Records Found

Sorry, no records were found. Please adjust your search criteria and try again.

Google Map Not Loaded

Sorry, unable to load Google Maps API.
Search
Address:
Rotheweg
Niederdorla
Thüringen
99986
Germany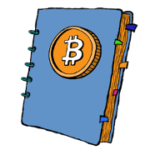 Unterstütze Coinpages