Königsberger Ring 21
Reilingen
Baden-Württemberg
Germany
68799
Details

---

Architectural office F. Schmidt

The architectural office F. Schmidt was founded in 2012 by Dipl.-Ing. (FH) Architekt F. Schmidt was founded. The field of activity ranges from repairs, conversions and extensions, as well as the modernisation of buildings, to the classic new construction.

As a free and independent trustee, the architectural office acts in the interest of its clients and supports them in all phases of the realisation of building projects.

The services generally include the planning, organisation, coordination, quality and cost control of a construction project.

The services can be paid with Bitcoin.

Map

---

No Records Found

Sorry, no records were found. Please adjust your search criteria and try again.

Google Map Not Loaded

Sorry, unable to load Google Maps API.
Related listings
No listings were found matching your selection. Something missing? Why not add a listing?.
Search
Address:
Königsberger Ring 21
Reilingen
Baden-Württemberg
68799
Germany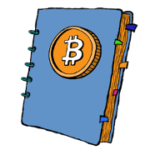 Unterstütze Coinpages