Mühlstraße 21
Marchtrenk
Oberösterreich
Austria
4614
Details

---

AutoLogg is an electronic logbook.

The logbook of AutoLogg is a combination of hardware that automatically records all trips and a smartphone app.

The AutoLogg-Box can be plugged in itself.

So you have an overview of all your journeys. You can keep private trips with your company car apart and document them at the tax office.

AutoLogg is tax office compliant, all automatic and secure.

Orders can currently only be delivered to Germany and Austria.

You can pay AutoLogg with Bitcoin.

Map

---

No Records Found

Sorry, no records were found. Please adjust your search criteria and try again.

Google Map Not Loaded

Sorry, unable to load Google Maps API.
Related listings
No listings were found matching your selection. Something missing? Why not add a listing?.
Search
Address:
Mühlstraße 21
AMV Networks GmbH,
Marchtrenk
Oberösterreich
4614
Austria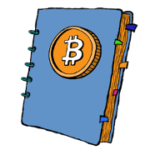 Unterstütze Coinpages