Bürglen 2
Immenstaad am Bodensee
Baden-Württemberg
Germany
88090
Details

---

Balance Fitness Club

At the Balance Fitness Club in Immenstaad, Markdorf, Radolfzell, Tettnang and Uhldingen you can pay with Bitcoin, Litecoin, Dash and Ethereum.

Members can train in any of the five fitness studios. There is equipment, training courses, saunas, fitness drinks and everything an athlete's heart desires.

The Balance Fitness Club is the first fitness club in Germany to accept payments in Bitcoin or other crypto currencies.

Until the end of 2019, a 10% discount was granted on any payment in one of the above mentioned crypto currencies. Just ask, maybe this discount is available again today.

Map

---

No Records Found

Sorry, no records were found. Please adjust your search criteria and try again.

Google Map Not Loaded

Sorry, unable to load Google Maps API.
Related listings
No listings were found matching your selection. Something missing? Why not add a listing?.
Search
Address:
Bürglen 2
Balance Fitness GmbH,
Immenstaad am Bodensee
Baden-Württemberg
88090
Germany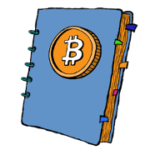 Unterstütze Coinpages