Baumkirchner Str. 20
München
Bayern
Germany
81673
Details

---

Bayernpartei

The Bavarian Party is committed to more federalism, self-determination and Bavarian statehood.

Those who want to support this work can use the crypto currencies Bitcoin, Bitcoin Cash, Litecoin and Dash.

A one-off donation up to a maximum value of €1,000 is possible. However, name, address and email address must be provided in advance so that an anonymous party donation is not made.

Map

---

No Records Found

Sorry, no records were found. Please adjust your search criteria and try again.

Google Map Not Loaded

Sorry, unable to load Google Maps API.
Related listings
The aim of the association Amani Kinderdorf e.V. is to

mehr Info

As a reader of taz.de, you have the latest value

mehr Info

Plan Verde – a better future can be planted The

mehr Info

netzpolitik.org is a platform for digital freedoms. netzpolitik.org focus on

mehr Info

The Pirate Party in Germany accepts party donations via Bitcoin.

mehr Info
Search
Address:
Baumkirchner Str. 20
München
Bayern
81673
Germany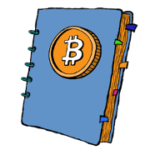 Unterstütze Coinpages