Provinzialstraße 148
Dortmund
Nordrhein-Westfalen
Germany
44388
Details

---

The beekeeper is a specialist dealer in beekeeping supplies, bee rescue and honey products.

Everything you need as a beekeeper for your colony, you can find in the online shop of Bienenhirte and can pay comfortably with Bitcoin.

Map

---

No Records Found

Sorry, no records were found. Please adjust your search criteria and try again.

Google Map Not Loaded

Sorry, unable to load Google Maps API.
Related listings
No listings were found matching your selection. Something missing? Why not add a listing?.
Search
Address:
Provinzialstraße 148
Dortmund
Nordrhein-Westfalen
44388
Germany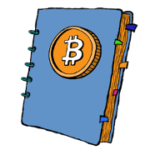 Unterstütze Coinpages