Am Tannenschlag 1
Schwandorf
Bayern
Germany
92421
Details

---

The page is no longer active

On our online shop you will find everything that makes a beer lover's heart beat faster. Whether from the heart of Bavaria or from different regions all over the world. We got the beer! Whether you want just a single bottle to enjoy the entire range of beers, or order a whole crate of your favourite beer. Here you will find what you want.

We are THE beer online shop on the Internet.

Map

---

No Records Found

Sorry, no records were found. Please adjust your search criteria and try again.

Google Map Not Loaded

Sorry, unable to load Google Maps API.
Related listings
Bayernpartei The Bavarian Party is committed to more federalism, self-determination

mehr Info
Search
Address:
Am Tannenschlag 1
Schwandorf
Schwandorf
Bayern
92421
Germany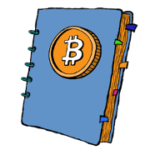 Unterstütze Coinpages