Hauptstraße 29
Lörrach
Baden-Württemberg
Germany
79540
Details

---

bio-apo Deutsche Versandapotheke Bio-Apo.de – Specialised in natural remedies since 1990: Schüssler salts, homeopathy, Bach flowers, globules, natural cosmetics + buy more online

Since 1990 bio-apo has been working with a focus on naturopathy and can therefore offer you a unique consulting and expertise. In Lörrach, in the tranquil Black Forest, Burkhard Sieper succeeded in creating a figurehead for naturopathy and holistic health.

In 2005 the idea was born to make the know-how of the local pharmacy available throughout Germany. On www.bio-apo.de the mail order pharmacy for natural remedies and more was created. The aim is to offer everything to do with naturopathy in addition to the usual range of mail order pharmacies. Both products and means as well as the appropriate information.

In the meantime, bio-apo has become one of the large mail order pharmacies with a focus on natural remedies and over 500,000 customers. The ultimate goal is to satisfy each of them completely. To achieve this, bio-apo is constantly striving for:

constantly optimised, naturopathic and biological range
optimal consulting service
fast and secure dispatch processing
Top price-performance ratio

bio-apo offers you as a mail order pharmacy also the payment with Bitcoins. To do so, select the payment method "Bitcoin" in the order process and complete the order as usual. After placing your order you will receive an e-mail with all the details to pay the order with Bitcoin. For the conversion from Euro to Bitcoin the daily exchange rate applies. Furthermore, bio-apo also offers you payment with Ethereum and Bitcoin Cash. To do so, complete your order with the payment method prepayment and contact bio-apo. You will then receive an e-mail with the corresponding wallet address for transfer. The current daily rate applies.

The customer service (free hotline) is available from Mon-Fri 9am-6pm and Saturday from 9am-12pm.

Free Hotline from DE 08002460276
Telephone number for abroad: +49 7621 7700677

Map

---

No Records Found

Sorry, no records were found. Please adjust your search criteria and try again.

Google Map Not Loaded

Sorry, unable to load Google Maps API.
Related listings
The Neon Apotheke Düsseldorf is located in Düsseldorf Lierenfeld and

mehr Info
Search
Address:
Hauptstraße 29
Lörrach
Baden-Württemberg
79540
Germany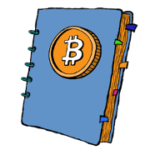 Unterstütze Coinpages