Carl-Benz-Straße 4
Konstanz
Baden-Württemberg
Germany
78467
Details

---

BIPLANTOL – Homeopathy for plants

BIPLANTOL homeopathic plant care. Vital and healthy plants are more resistant and therefore less prone to disease.

IPLANTOL® products are biological plant and soil aids in homeopathically dynamised form (D6-D100).

You can buy Biplantol in the online shop and pay with Bitcoin.

Map

---

No Records Found

Sorry, no records were found. Please adjust your search criteria and try again.

Google Map Not Loaded

Sorry, unable to load Google Maps API.
Related listings
No listings were found matching your selection. Something missing? Why not add a listing?.
Search
Address:
Carl-Benz-Straße 4
Konstanz
Baden-Württemberg
78467
Germany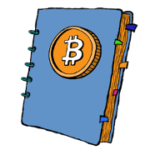 Unterstütze Coinpages