Johan Huizingalaan 763A
Amsterdam
Noord-Holland
Netherlands
1066 VH
Details

---

Bit4coin

At Bit4coin you can buy a Bitcoin voucher or gift card, which is then redeemed into Bitcoins.
This voucher can be transferred, given as a gift or deposited on your own wallet.

On the Bit4coin website there is an order form which is filled out with name, address data and email address.

Then you decide on the value of the Bitcoin voucher. The maximum order value is €10.000,-. Anyone wishing to purchase a higher amount of Bitcoin must first complete the statutory identity check (KYC). This is not necessary for smaller amounts.

Crypto currencies: Bitcoin, Bitcoin Cash, Ethereum, Ripple, Litecoin
Payment methods: SEPA Credit Transfer, Online Credit Transfer
fees: Bit4coin charges a fee of €1 for sending by SMS and €3 for a gift card sent by post. An exchange rate surcharge is also levied. This is 4.9% for the voucher code and 8% for the gift card.

A guide and field report and how to buy Bitcoin from Bit4coin can be found here: http://bitcoin-kaufen.org/bit4coin/

Map

---

No Records Found

Sorry, no records were found. Please adjust your search criteria and try again.

Google Map Not Loaded

Sorry, unable to load Google Maps API.
Related listings
iGiftcards At iGiftcards you can buy phone credits, gamecards and

mehr Info
Search
Address:
Johan Huizingalaan 763A
Amsterdam
Noord-Holland
1066 VH
Netherlands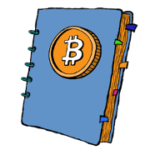 Unterstütze Coinpages