Bürgermeister-Fischer-Straße 2
Augsburg
Bavaria
Germany
86150
Details

---

Bitcoin ATM Augsburg Mayor-Fischer-Straße

You can find the Bitcoin ATM Augsburg Mayor-Fischer-Straße of Coin Fellows on the Bürgermeister-Fischer-Straße 2 in 86150 Augsburg in the premises of Dampf Generation Augsburg

Caution!! BaFin currently prohibits the operation of Bitcoin ATM in Germany. Until final clarification, the Bitcoin ATM cannot be used.

Address: Dampf Generation Augsburg, Bürgermeister-Fischer-Straße 2, 86150 Augsburg
Cryptocurrencies: Currently only Bitcoin (BTC) is offered for sale
Buy/Sell: The machine supports the purchase of Bitcoin. The sale is not supported
Transmission: Scanning the QR code from your mobile wallet
Limits: The minimum purchase amount is EUR 50,- Information on ceilings is not available
Fiat currencies: Bitcoin purchase can be paid for with euros
Fee: A 7.0% fee is charged for the purchase regardless of the cryptocurrency.
Identity verification: No identity verification is performed when making a purchase under €2,000. For a purchase of more than €2,000,- a legitimation check is required. For this purpose, you will ask for: mobile phone number, front and back of the id document and ID selfie

Support: Mon-Sat. from 9:00 a.m. to 6:00 p.m. on +49 174 518 96 98
Operator: Coin Fellows
Hardware: General Bytes – OneWay Machines – Bitcoin can be purchased at this machine

Here you can find all other locations of The Bitcoin machines from CoinFellows

Map

---

No Records Found

Sorry, no records were found. Please adjust your search criteria and try again.

Google Map Not Loaded

Sorry, unable to load Google Maps API.
Related listings
Hallo zur Information aller Münchener der ATM in der Einsteinstraße

mehr Info

Crypto Supply GmbH is a company from the Bavarian Lower

mehr Info

Bitcoin ATM Berlin Schloßstraße You can find the Bitcoin ATM

mehr Info

Bitcoin ATM Munich Zweibrückenstraße You can find the Bitcoin ATM

mehr Info

Bitcoin ATM Munich Schwanthalerstraße You can find the Bitcoin ATM

mehr Info

Bitcoin ATM Hamburg Hermannstraße You can find the Bitcoin ATM

mehr Info

Bitcoin ATM Bremen Obernstraße You can find the Bitcoin ATM

mehr Info

Bitcoin ATM Reutlingen Metzgerstraße The Bitcoin ATM Reutlingen Metzgerstraße by

mehr Info

Bitcoin ATM Frankenthal Bahnhofstraße The Bitcoin ATM Frankenthal Bahnhofstraße from

mehr Info

Bitcoin ATM Schwäbisch Gmünd Ledergasse You can find the Bitcoin

mehr Info

Bitcoin ATM Aalen Reichsstädter Straße The Bitcoin ATM Aalen Reichsstädter

mehr Info

Bitcoin ATM Darmstadt Ernst-Ludwig-Straße You can find the Bitcoin ATM

mehr Info

Bitcoin ATM Göppingen Lange Straße The Bitcoin ATM Göppingen Lange

mehr Info

Bitcoin ATM Stuttgart Bad Cannstatt You can find the Bitcoin

mehr Info

Bitcoin ATM Waiblingen Lange Straße The Bitcoin ATM Waiblingen Lange

mehr Info

Bitcoin ATM Ravensburg Gartenstraße The Bitcoin ATM Ravensburg Gartenstraße from

mehr Info

Bitcoin ATM Friedrichshafen Schanzstraße The Bitcoin vending machine Friedrichshafen Schanzstraße

mehr Info

Bitcoin ATM Biberach Kesselplatz The Bitcoin ATM Biberach Kesselplatz from

mehr Info

Bitcoin ATM Konstanz Bodanstraße The Bitcoin ATM Konstanz Bodanstraße by

mehr Info

Bitcoin ATM Sigmaringen You can find the Bitcoin ATM Sigmaringen

mehr Info

Bitcoin ATM Stockach You can find the Bitcoin ATM Stockach

mehr Info

Bitcoin ATM Singen Hohentwiel The Bitcoin ATM Singen Hohentwiel from

mehr Info

Bitcoin ATM Tuttlingen Wilhelmstraße The Bitcoin ATM Tuttlingen Wilhelmstraße from

mehr Info

Bitcoin ATM Stuttgart Vaihingen You can find the Bitcoin ATM

mehr Info

Bitcoin ATM Esslingen Martinstraße The Bitcoin ATM Esslingen Martinstraße by

mehr Info

Bitcoin ATM Ludwigsburg Lindenstraße The Bitcoin ATM Ludwigsburg Lindenstraße by

mehr Info

Bitcoin ATM Baden-Baden Lange Straße The Bitcoin ATM Baden-Baden Lange

mehr Info

Bitcoin ATM Hamburg Susannenstraße The Bitcoin ATM Hamburg Susannenstraße can

mehr Info

Bitcoin ATM Essen Friedrich Ebert Straße The Bitcoin ATM Essen

mehr Info

Bitcoin ATM Kaiserslautern Eisenbahnstrasse The Bitcoin ATM Kaiserslautern Eisenbahnstrasse from

mehr Info

Bitcoin ATM Pforzheim Western Karl-Friedrich-Straße You find the Bitcoin ATM

mehr Info

Bitcoin ATM Frankfurt Taunusstraße The Bitcoin ATM Frankfurt Taunusstraße by

mehr Info

Bitcoin ATM Heidelberg Neugasse The Bitcoin ATM Heidelberg Neugasse from

mehr Info

Bitcoin ATM Freiburg Friedrichring The Bitcoin ATM Freiburg Friedrichring by

mehr Info

Bitcoin ATM Ulm Neue Straße The Bitcoin ATM Ulm Neue

mehr Info

Bitcoin ATM Kehl Allensteiner Straße You can find the Bitcoin

mehr Info

Bitcoin ATM Heilbronn Sülmerstraße The Bitcoin ATM Heilbronn Sülmerstraße by

mehr Info

Bitcoin ATM Villingen-Schwenningen marketplace You can find the Bitcoin ATM

mehr Info

Bitcoin ATM Stuttgart Charlottenstraße You can find the Bitcoin ATM

mehr Info

Bitcoin ATM Karlsruhe Fitnessshop The Bitcoin ATM Karlsruhe Fitnessshop of

mehr Info

Coin Fellows is a Bitcoin ATM Operator With a Bitcoin

mehr Info

Business Owner/Associate?:

Yes

Shitcoinsclub By order of BaFin, Shitcoinsclub had to stop operating

mehr Info

Bitcoin Store Frankfurt The Bitcoin ATM Frankfurt is located in

mehr Info
Search
Address:
Bürgermeister-Fischer-Straße 2
Augsburg
Bavaria
86150
Germany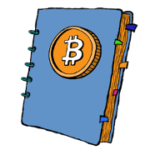 Unterstütze Coinpages