Griesgasse 10
Graz
Steiermark
Austria
8020
Details

---

Bitcoinbon

Bitcoinbon are Bitcoin vouchers sold at tobacconists and petrol stations in Austria.

Bitcoinbon is available in the form of paper coupons at more than 4,000 tobacconists and petrol stations.

The coupons are available in denominations of 20, 25, and 50, and 100, 150 and 250 EUR.

Crypto currencies: Bitcoin, Ethereum, Litecoin and Dash
Payment methods: Cash, Cash payments.at

Fees: Bitcoinbon charges a fee of between 8% and 10% for its service. This fee is already included in the Bitcoin price.

A guide and field report and how to buy Bitcoin through Bitcoinbon can be found at: http://bitcoin-kaufen.org/bitcoinbon/

Map

---

No Records Found

Sorry, no records were found. Please adjust your search criteria and try again.

Google Map Not Loaded

Sorry, unable to load Google Maps API.
Search
Address:
Griesgasse 10
Graz
Steiermark
8020
Austria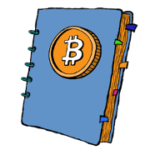 Unterstütze Coinpages