Details

---

Bitfinex

Bitfinex was founded in 2012 and is an Asian Bitcoin exchange from Hong Kong and Taiwan.
When trading against USD, Bitfinex is the largest exchange and accounts for almost 50% of turnover. In trading with BTC/Euro one is among the four largest exchanges.

Crypto currencies: Bitfinex offers trading for over 35 crypto currencies including Bitcoin, Ethereum, Ripple, Litecoin, Neo, Bitcoin SV, Bitcoin Cash, NEO, Ethereum Classic and IOTA.

No private coins like Dash or Monero.

Deposit methods: SEPA credit transfer, crypto currencies

Fees: Fees are 0.2% or less.

Registration and deposit by Fiat currency took up to 6 weeks at times. It is quicker to deposit with a crypto currency and trade on the basis of crypto currencies only.

It is already made clear during registration that Bitfinex is not suitable for beginners but is aimed at professional traders. It is not a retail solution, but is aimed at customers who will deposit and trade at least $10,000.

Identity verification / KYC: The verification and identification process at Bitfinex is very lengthy.
The documents such as copy of identity card, proof of address and the financial background must be indicated. Verification is not necessary if you want to trade exclusively in crypto currencies. This means that there is no Fiat payment as deposit or withdrawal.

Trade at Bitfinex

Three trading functions are offered:

Trading Crypto Currencies
Margin trading – with up to 3.3 times leverage
Margin funding – lending crypto currencies to users who trade margin.

You do not buy Bitcoin from Bitfinex. One trades, changes or exchanges Bitcoin into other crypto currencies.
If you are interested in a certain Altcoin, you will find it here.

Ideally, you buy Bitcoin at another exchange or bureau de change and transfer it to Bitfinex.

For trading on Bitfinex you look for the appropriate trading pair. For this you go to the menu "Trading".
Most currency pairs on Bitfinex are traded against USD, BTC and ETH.

Bitfinex und Lightning

Bitfinex is the first exchange where deposits and withdrawals can be made via Lightning. Thus, payments for trading can be made in seconds, so that you can react immediately to price changes.

Information about Bitfinex Lightning

Conclusion on Bitfinex

Bitfinex is not suitable for the quick purchase of a few Bitcoins against Euro.
Bitfinex is one of the largest Bitcoin exchanges, but is completely unsuitable for beginners.
If you already own Bitcoin and would like to trade with other crypto currency pairs, Bitfinex has a very good offer.
The variety of tradeable alternative coins (Altcoin) is impressive.

But if you want to buy a few Bitcoins quickly, this is absolutely out of place and you will find much better solutions elsewhere.

Perfect to exchange Bitcoins into other crypto currencies.

A guide and field report on how to buy Bitcoin through Bitfinex can be found at Bitcoin-kaufen.org at: http://bitcoin-kaufen.org/bitfinex/

Switch directly to Bitfinex: https://www.bitfinex.com

Map

---

No Records Found

Sorry, no records were found. Please adjust your search criteria and try again.

Google Map Not Loaded

Sorry, unable to load Google Maps API.
Related listings
No listings were found matching your selection. Something missing? Why not add a listing?.
Search
Address:
NN
Taipei
Taipei
Taiwan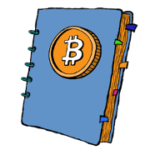 Unterstütze Coinpages