Melbourne Building, 43-45 Northbourne Ave
Canberra
Australian Capital Territory
Australia
2601
Details

---

Bitmoby offers recharging the prepaid mobile phone via Bitcoin.

It supports more than 400 providers in over 100 countries.

The countries receiving support include Germany, Austria and Switzerland.

Payment is made by Bitcoin.

In addition to the mobile phone number, an email address must also be entered. The prepaid credit is credited directly (top up) to your mobile phone.

Map

---

No Records Found

Sorry, no records were found. Please adjust your search criteria and try again.

Google Map Not Loaded

Sorry, unable to load Google Maps API.
Related listings
No listings were found matching your selection. Something missing? Why not add a listing?.
Search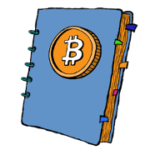 Unterstütze Coinpages