Herengracht 458
Amsterdam
Noord-Holland
Netherlands
1017 CA
Details

---

Bitpay

BitPay ist ein amerikanischer Bitcoin Zahlungsanbieter (Payment Provider) und wurde im Mai 2011 gegründet.

In 2019 Bitpay has announced that it will no longer accept merchants from Germany after 2020.

This is justified by the unclear legal situation for Germany on the part of BaFin.

Well-known German companies, which previously handled payment processing via Bitapy, will in future handle crypto payments via foreign subsidiaries.

For other companies from Germany a change to BTCPay is advisable, because the same API connection is used. This makes a technical changeover very easy.

Crypto currencies: Bitcoin, Bitcoin Cash, Ethereum, XRP

Payment methods: SEPA bank transfer, Bitpay credit card, Bitcoin

Shop modules: among others: Magento, OpenCart, OScommerce, PrestaShop, Drupa, WooCommerce, WordPress eCommerce

Other modules: API interface, code libraries, point of sale modules, payment button, donation button, hosted shops, invoices

Fees:1% on the volume of sales. High risk business models higher.

Further information on Bitpay's merchant services: http://bitcoin-kaufen.org/bitpay/

Map

---

No Records Found

Sorry, no records were found. Please adjust your search criteria and try again.

Google Map Not Loaded

Sorry, unable to load Google Maps API.
Related listings
iGiftcards At iGiftcards you can buy phone credits, gamecards and

mehr Info
Search
Address:
Herengracht 458
Amsterdam
Noord-Holland
1017 CA
Netherlands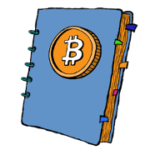 Unterstütze Coinpages