Paul St
London
Greater London
United Kingdom
EC2A 4LP
Details

---

Blockchain Accept payments

Blockchain Receive Payments API V2 provides an easy way to accept automated Bitcoin payments. This is done with a simple HTTP-GET request.

An extended public key (xPub) is provided by the merchant.

Blockchain.info generates unique, unique Bitcoin addresses for end customers.

Payment is sent to these unique Bitcoin payment addresses.

Blockchain.info will inform you about the receipt of payment with a callback URL of your choice.

Crypto currencies: Bitcoin

Payment methods: Bitcoin

Shop modules: none

Other modules: API interface, code libraries for Python, Java, .NET, Ruby, PHP, Node

Fees: none

Further information on the Blockchain payment processing API can be found here:http://bitcoin-kaufen.org/blockchain-receive-payments-api/

Map

---

No Records Found

Sorry, no records were found. Please adjust your search criteria and try again.

Google Map Not Loaded

Sorry, unable to load Google Maps API.
Related listings
No listings were found matching your selection. Something missing? Why not add a listing?.
Search
Address:
Paul St
London
Greater London
EC2A 4LP
United Kingdom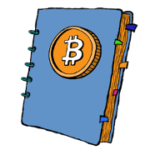 Unterstütze Coinpages