Friedrich-Ebert-Straße
Essen
Nordrhein-Westfalen
Germany
45127
Details

---

BlockchainHotel

The BlockchainHotel is part of the Unperfekthaus with hotel, restaurant and training rooms and is located in the city centre of Essen as part of a 5000 sqm creative village.

The BlockchainHotel hosts regular meetings on the topic of Blockchain: https://www.meetup.com/de-DE/blockchainhotel/ and also once a year a Blockchain conference https://conf.blockchainhotel.de/

In the hotel, newcomers come together with established members of the creative scene.

The rooms in this "luxury hotel" are furnished with Philippine reed-grass wallpaper, custom-made bird-eye maple furniture, South African carpets, real slate bathrooms, rain showers, TOTO shower toilets, business rooms with conference tables and 55″ monitors, W-Lan, floorless drinks supply and much more.

There is a second terrace on the roof. This new roof terrace can also be reached by lift from the ground floor for people with reduced mobility.

The Unperfekthaus is connected with the hotel on the ground floor and on the 4th floor.

There is also a WG hotel in the same building, "the WG for a few days". Ideal whenever you want to be together, cook, enjoy the evening in a familiar group with beer and wine. Like a holiday flat for up to 14 people.

There is a Bitcoin ATM in the Unperfekthaus which can be used during the opening hours 07-23. In the Unperfekthaus you have to pay 7,90 Euro entrance fee and get unlimited soft drinks & coffee specialities.

Here you can find more information about the Bitcoin ATM Essen Friedrich Ebert Straße

Map

---

No Records Found

Sorry, no records were found. Please adjust your search criteria and try again.

Google Map Not Loaded

Sorry, unable to load Google Maps API.
Related listings
Wissen ist M8: Watching government controlled media is just easy.

mehr Info

The Cryptotant blog gives beginners and advanced, insight around investing

mehr Info

Blockchair Blockchair ist ein Block Explorer für Bitcoin, Ethereum, Ripple,

mehr Info

BitcoinBasis BitcoinBasis.de is a German-language news portal about Bitcoin, crypto

mehr Info

On Cryptolist.de you will find an easy access to all

mehr Info

Alpenhof At the Alpenhof, the patchwork hotel there are the

mehr Info

Vegelangelo – The pleasure vegetarian in Munich In the Veglangelo

mehr Info

Update: The restaurant ceased operations on 30.09.2019 ———————- Ariston snack

mehr Info

The Blocktrainer is a YouTube channel. Here Roman explains everything

mehr Info

Deloitte: Future of Blockchain (2016) Better read the following lines

mehr Info

We and the Blockchain (The Blockchain and Us) (2017) –

mehr Info

World without banks? The Internet turned the world of retail,

mehr Info

The Blockchain Revolution A 3sat documentary of 24 January 2019

mehr Info

CoinCheck TV is a YouTube channel that deals with blockchain

mehr Info

Pension Wiesenau in Nidda – Bad Salzhausen on the edge

mehr Info

Bitte1Bitcoin Following the ruling of the Berlin Court of Appeal

mehr Info

Blockchainwelt offers news & information around the topic Blockchain. The

mehr Info

This is CryptoMonday: Bitcoin | Blockchain | Meetups | Community

mehr Info

The Hotel Bergheim is an inexpensive hotel in the greater

mehr Info

Holger Hahn tax consultant for Blockchain, Bitcoin and more! Holger

mehr Info

Bitcoins and other decentralised transaction systems: Blockchains as the basis

mehr Info

The dining restaurant Elephant and the Pizzafly delivery service can

mehr Info

Sugartrends is an online marketplace where numerous local boutiques present

mehr Info

a&o Hotels and Hostels the most central and affordable choice

mehr Info

blockchaincenter.net is a comparison / information portal about Bitcoin and

mehr Info
Search
Address:
Friedrich-Ebert-Straße
Essen
Nordrhein-Westfalen
45127
Germany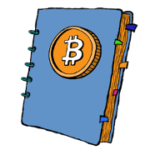 Unterstütze Coinpages