Sag Harbor
Sag Harbor
New York
United States
11963
Details

---

BTCrecharge is a provider for topping up prepaid mobile phones using Bitcoin and Altcoins.

All you need to recharge is your mobile phone number and your own Bitcoin address. An email address is only required if you want to subscribe to the newsletter.

With BTCrecharge, prepaid mobile phones from more than 120 countries can be topped up.

No additional fees are charged.

Map

---

No Records Found

Sorry, no records were found. Please adjust your search criteria and try again.

Google Map Not Loaded

Sorry, unable to load Google Maps API.
Related listings
No listings were found matching your selection. Something missing? Why not add a listing?.
Search
Address:
Sag Harbor
Sag Harbor
New York
11963
United States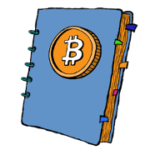 Unterstütze Coinpages