advertising network
Whoever operates an Internet page with reference to crypto currency will gladly place advertising on this page with products from the crypto and Bitcoin area. Similarly, a Bitcoin product or service is better advertised on a blog, news or information site that deals with crypto and Bitcoin. Bitcoin Advertising Networks are Bitcoin advertising networks that connect advertisers with websites (publishers) to place Bitcoin ads on them. The task of a crypto advertising network is to merge the advertising space of publishers with the banners of advertisers. Bitcoin Advertising Networks market your Bitcoin site (publisher) or support you in placing ads (advertiser) in the coin community. The most common marketing formats are the Cost-per-Impression (CPI) and Cost-Per-Mille (CPM) models. Cost-per-action (CPA) models, in which an affiliate commission is paid, are rare in ad networks. But there are direct referrer programs (customers refer customers / recommend your friend) on the websites of the providers.
No Records Found
Sorry, no records were found. Please adjust your search criteria and try again.
Google Map Not Loaded
Sorry, unable to load Google Maps API.
CoinAD.media is a Crypto Advertising Network CoinAD has more than

mehr Info

CryptoCoinsAd is a Crypto Advertising Network and offers CPM and

mehr Info

Cointraffic describes itself as the leading crypto advertising network and

mehr Info

BuySellAds offers the leading English language portals and information sites

mehr Info
Search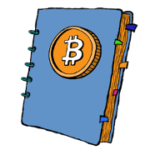 Unterstütze Coinpages