At home
Here you will find suppliers of products that make your home more beautiful, i.e. online shops that sell furniture, decoration & home accessories for Bitcoin.
No Records Found
Sorry, no records were found. Please adjust your search criteria and try again.
Google Map Not Loaded
Sorry, unable to load Google Maps API.
"La Belle Époque" was founded in 1983 by the Frenchman

mehr Info

Deal Banana delivers meaningful and meaningless for everyday life. Gimmicks

mehr Info

Subag Tech AG Subag Tech AG helps against bad room

mehr Info

Wunschgardine supplies curtains and drapes made of branded fabrics sewn

mehr Info

The Lampion webshop offers lanterns, balloons and decorative paper to

mehr Info

Dream Beds Shop Would you like to buy a

mehr Info

Embellish your home with your favourite motifs. In the on-line

mehr Info

curtainbox.ch: the no. 1 Online shop for made-to-measure curtains in

mehr Info

weisservorhang.ch: Your Swiss online shop for high quality white curtains.

mehr Info

NNG.ch Marketplace NNG.ch is a Swiss trading company. NNG.ch sells

mehr Info

On Premiumshopping.ch you will find branded articles & exclusive gifts.

mehr Info

Marmorversand supplies natural stone care products, sinus glazes, Burtex wood

mehr Info

Shelf Stolle – a system for all cases. High-quality materials

mehr Info

AsianSpirit.de – Your online shop for Asian arts and crafts

mehr Info

Sugartrends is an online marketplace where numerous local boutiques present

mehr Info

Soulobjects has a shop in Berlin and runs an online

mehr Info
Search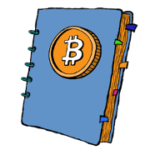 Unterstütze Coinpages