Bitcoin ATM Operator
Bitcoin ATM operators are manufacturers, operators, operators and suppliers of Bitcoin ATM.
Do you have a highly frequented location to offer buying and selling crypto currencies? How about operating your own Bitcoin ATM? Even a simple power and Internet connection is sufficient to operate a Bitcoin ATM at any location.
You can buy and operate a ATM yourself or provide your location to an operator.
If you want to buy or sell Bitcoin at a Bitcoin ATM, you can find the Bitcoin ATM locations in the Crypto Economy -> Buy Bitcoin -> Bitcoin ATM category
If you want to make your site available to an operator, you will receive either a fixed site rent or a commission based on a revenue share.
You can also purchase the hardware and operate the machine at your own risk. The provided software organizes the purchase and sale process, calculates the current rate and manages the Bitcoin ATM wallet.
The Bitcoin ATM are available as pure Bitcoin ATM, then these ATM are called one-way Bitcoin ATM. If a Bitcoin ATM can sell and also buy, then it is called a two-way Bitcoin ATM.
Depending on the legal requirements at the respective location, the Bitcoin ATM can be equipped with a function for identity verification. This can be a simple mobile phone SMS verification or it can include a verification of the identity card.
In addition to the functionality of buying and selling crypto currencies, some Bitcoin ATM are also equipped with other functions, such as the sale of additional products and services.
If you want to set up a Bitcoin ATM, you will find the various manufacturers, providers, operators and operators here.
No Records Found
Sorry, no records were found. Please adjust your search criteria and try again.
Google Map Not Loaded
Sorry, unable to load Google Maps API.
cpi Crypto Payment cpi Crypto Payment is an operator of

mehr Info

C-Novation Pay is a crypto payment provider C-Novation Pay is

mehr Info

BTM Service BTM Service operates more than 40 Bitcoin ATMs

mehr Info

Business Owner/Associate?:

Yes

Freefall ATM Freefall ATM GmbH is a manufacturer of Bitcoin

mehr Info

Business Owner/Associate?:

Yes

spot9 spot9 is an installer of a network of Bitcoin

mehr Info

Shitcoinsclub By order of BaFin, Shitcoinsclub had to stop operating

mehr Info

BitC Bitcoin ATM operators BitC operates a network of Bitcoin

mehr Info

monte Bitcoin ATM Monte was an operator of Bitcoin ATMs

mehr Info

CoinCompany Bitcoin POS-Terminal CoinCompany is a provider of a Bitcoin

mehr Info
Search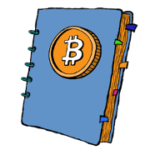 Unterstütze Coinpages