Bitcoin Donation
With a Bitcoin donation you can do good quickly and easily. More and more charitable institutions rely on donations via Bitcoin for fundraising. In addition, operators of forums, Internet sites or Blogger ask for a donation, in order to be able to finance their own work, whereas it is less common for parties to accept a crypto donation. In the case of party donations, the donor is required to disclose his or her identity, and this is contrary to Bitcoin's anonymity, because donations via Bitcoin are made pseudonymously, and a main argument for Bitcoins in fundraising is exactly the opposite of what fundraisers actually want: Bitcoins are too anonymous and can't be associated with any one person or company.  Non-profit organizations can issue a donation receipt for a donation, which is not possible with anonymous Bitcoin donors. In Austria Bitcoin is not a recognized currency and therefore not a tax-deductible donation. In order to receive Bitcoin, it is sufficient to display the fixed Bitcoin address on your own website. Bitcoin donors can then anonymously send any Bitcoin amount to this Bitcoin address. Donations can be made worldwide with just one mouse click. After just a few minutes, the Bitcoin donation is directly to the addressed recipient without any detours or bureaucratic hurdles. The income of the charities becomes transparent and it is easier to see whether the money will actually be spent for good causes or will go into your own pocket. Thanks to the Blockchain technology, the crypto donation can be documented and tracked worldwide. It also helps to reduce the costs of sending money from a first world country to a developing country. In addition to donations via Bitcoin in fundraising, publishers (TAZ), Internet platforms (Wikipedia, Wikileaks), associations, political parties (Pirates), operators of forums, news portals and bloggers, influencers and YouTube users to get Bitcoin donations.Bitcoin donations are received by the following providers:
No Records Found
Sorry, no records were found. Please adjust your search criteria and try again.
Google Map Not Loaded
Sorry, unable to load Google Maps API.
Coincharge Donation Store In the Coincharge Donation Store you can

mehr Info

Rainforest Foundation protects the rainforest The Rainforest Foundation was founded

mehr Info

netzpolitik.org is a platform for digital freedoms. netzpolitik.org focus on

mehr Info

LibreOffice is a powerful office package. Its clear interface and

mehr Info

The Pirate Party in Germany accepts party donations via Bitcoin.

mehr Info

The Water project The Water Project provides access to clean,

mehr Info

Prometheus Institute Prometheus – The Freedom Institute aims to strengthen

mehr Info

Bayernpartei The Bavarian Party is committed to more federalism, self-determination

mehr Info

1×1 for India is a small Swiss aid organisation in

mehr Info

Wuppertaler SV Wuppertal sports club e.V. (WSV) accepts Bitcoin donations

mehr Info

The aim of the association Amani Kinderdorf e.V. is to

mehr Info

As a reader of taz.de, you have the latest value

mehr Info

Plan Verde – a better future can be planted The

mehr Info

BitcoinVenezuela.com promotes the distribution of Bitcoin in Venezuela. There are

mehr Info
Search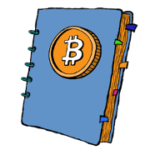 Unterstütze Coinpages