Bity Bitcoin ATM
The Bity network of Crypto and Bitcoin ATMs offers the ability to buy and sell Bitcoin, Ether, Litecoin and Monero in Swiss francs (CHF) and euros (EUR) instantly and securely at physical ATMs in Switzerland. The Bity Bitcoin ATMs are currently operating in Zurich, Zug, Winterthur, Basel, Geneva and Lausanne, with additional locations and support for additional crypto currencies to follow shortly.
Fees vary depending on location and current market situation. Generally between 3.5% and 5% of the total amount when buying and between 3.7% and 5.5% when selling.
The Bity ATM have a limit of 5000 CHF total volume for buying and selling. No identity check is required to use the crypto-ATMs.
Address: more than 20 locations in Switzerland e.g. in Zurich, Zug, Winterthur, Basel, Geneva and Lausanne
Purchase: You can buy Bitcoin (BTC), Ethereum (ETH), Litecoin (LTC) and Monero (XMR) with Swiss Francs (CHF) or Euro (EUR).
Sale: You can sell Bitcoin for Swiss Francs (CHF).
transmission: Paper printout with Private Key as QR Code to import (sweep) to your wallet.
Limits: minimum amount 50,- CHF/EUR. The daily limit is 5.000,- CHF/EUR per person and day..
crypto currencies: Bitcoin (BTC), Ethereum (ETH), Monero (XMR) and Litecoin (LTC)
Fees: between 3.5 and 5% for purchase and between 3.7 and 5.5% for sale, plus a flat fee of 1 CHF.
Identity check: An identity check is not performed
Support: No telephone support. Email support to: support-ctm@bity.com from Monday to Friday, 9:00 - 17:00 o'clock
operator: Bity
No Records Found
Sorry, no records were found. Please adjust your search criteria and try again.
Google Map Not Loaded
Sorry, unable to load Google Maps API.
Bitcoin ATM Zug Crypto Valley Labs The Bitcoin ATM Train

mehr Info

Bitcoin ATM Lausanne Terreaux The Bitcoin ATM Lausanne Terreaux from

mehr Info

Bitcoin ATM Zurich Ernst & Young You will find the

mehr Info

Bitcoin ATM Winterthur Zürcherstrasse The Bitcoin ATM Basel Winterthur Zürcherstrasse

mehr Info

Bitcoin ATM Basel Untere Rebgasse You will find the Bitcoin

mehr Info

Bitcoin ATM Uster Bitcoin Embassy You can find the Bitcoin

mehr Info

Bitcoin ATM Morges Gottaz Centre The Bitcoin ATM Morges Gottaz

mehr Info

Bitcoin ATM Basel Badischer Bahnhof The Bitcoin ATM Basel Badischer

mehr Info

Bitcoin ATM Zurich Hardstrasse You can find the Bitcoin ATM

mehr Info

Bitcoin ATM Zürich Herbartstrasse You can find the Bitcoin ATM

mehr Info

Bitcoin ATM Oberbuchsiten Club Olymp You will find the Bitcoin

mehr Info

Bitcoin ATM Lugano You can find the Bitcoin ATM Lugano

mehr Info

Bitcoin ATM Geneva La Miroiterie Café The Bitcoin ATM Geneva

mehr Info

Bitcoin ATM Neuchatel City Centre You will find the Bitcoin

mehr Info

Bitcoin ATM Geneva Manor The Bitcoin ATM Geneva Manor from

mehr Info
Search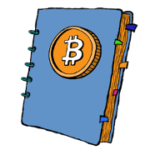 Unterstütze Coinpages