C-Novation points of acceptance
C-Novation offers merchants the possibility to accept payments with the POS terminal C-Novation Pay Bitcoin.
C-Novation also offers 2-way crypto ATMs (Bitcoin ATM) and a solution to accept Bitcoin payments in the online shop.
All merchants using the C-Novation Payment Terminal can be found on the card shown below or listed under C-Novation points of acceptance.
No Records Found
Sorry, no records were found. Please adjust your search criteria and try again.
Google Map Not Loaded
Sorry, unable to load Google Maps API.
VDM-Academy The VDM Academy was founded in 2017 with the

mehr Info

Sunplanet Lüneburg Sunplanet, the tanning studio in Lüneburg, is a

mehr Info

Swiss Stauberhof in the south of Rüti The Swiss Stauberhof

mehr Info
Search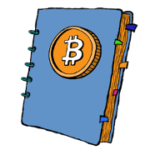 Unterstütze Coinpages