Car & Motorcycle
In the category car & motorcycle you will find car dealers or motorcycle dealers, car rental, repair, workshops, tuning, buying and selling of new and used cars. So everything about vehicles, cars, two-wheelers and mobility.
No Records Found
Sorry, no records were found. Please adjust your search criteria and try again.
Google Map Not Loaded
Sorry, unable to load Google Maps API.
Renault Weiermeier The car dealership Renault Weiermeier in Nußbach exists

mehr Info

Autohaus Windischbauer The Windischbauer car dealership is a Skoda partner.

mehr Info

KFZ Reisinger KFZ Reisinger Your Ford partner in Großraming for

mehr Info

GT Styling. Films & advertising technology -Car Wrapping- With car

mehr Info

Business Owner/Associate?:

Yes

KFZ Schweiger in Pettenbach KFZ-Schweiger is a contractual partner of

mehr Info

Maxx Products Mopeds & Motorcycles At Maxx Products you get

mehr Info

tesla-verleih.de tesla-verleih.de – Tesla Model S and Model X for

mehr Info

Car dealer Maier Autohaus Maier in Andernach is a used

mehr Info

MTI Assembly & Sales MTI Montage & Sales offers vehicle

mehr Info

BitCars | The Bitcoin Automobile Boutique BitCars premium cars and

mehr Info

Limousine Service Switzerland – rent a limousine from Krystal You

mehr Info

Car dealership Bamminger Car dealer Bamminger in Sattledt and Wels

mehr Info

Zweirad Center Steyr In the Zweirad Center in Steyr you

mehr Info

S&P Sports & Classic Cars S&P Sports & Classic Cars

mehr Info

GSB1 GSB1 – The car body and paint shop The

mehr Info

Powerzone Powerzone offers: Vehicle tuning and refinement Tires, rims, chassis,

mehr Info

Carpoint24 All cars from Carpoint24 that can be paid with

mehr Info

Honda Magnum Honda Magnum Your Honda – Motorcycle Partner in

mehr Info

Autohaus UITZ The Service Professionals Traditional family business for 3

mehr Info
Search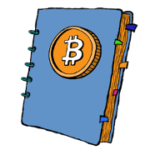 Unterstütze Coinpages