Car & Motorcycle
Here you will find suppliers of car accessories, parts, engine & accessories you can order with Bitcoin for your car or motorcycle, new car or vintage car, combustion engine or electric. All providers offer Bitcoin or another crypto currency as a payment option in their online shop.
No Records Found
Sorry, no records were found. Please adjust your search criteria and try again.
Google Map Not Loaded
Sorry, unable to load Google Maps API.
Search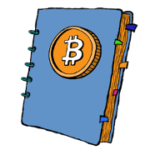 Unterstütze Coinpages