Clothing, Fashion & Accessories
Here you will find suppliers from whom you can order clothing and fashion online, from shoes, bags, hats, jewelry and accessories to suits and workwear and pay with Bitcoin.
No Records Found
Sorry, no records were found. Please adjust your search criteria and try again.
Google Map Not Loaded
Sorry, unable to load Google Maps API.
Lehner Versand: THE Swiss mail order company! Lehner Versand AG,

mehr Info

Shop does not mention payment method Bitcoin on its website.

mehr Info

Crypto Cove: No. 1 Store for Bitcoin clothing and Crypto

mehr Info

Kevin Russell Watches – Watches for men and women Kevin

mehr Info

Topglas – Optician for new glazing Do you need new

mehr Info

Atelier Sina Wagner Silber. Gold. Stein – handgearbeitete Schmuckstücke Kunst

mehr Info

Mavie Jewelry Store The Mavie Jewelry Store offers jewellery and

mehr Info

Roperockers – Longevity at the limit – clothes that rock

mehr Info

D'loop Jeans With the "Deutsche Jeans Manufaktur" d'loop wants to

mehr Info

Franck Muller Geneve Franck Muller Encrypto offers a luxury watch

mehr Info

Libertystore – The shop with free merchandise and 10% discount

mehr Info

A. Favre & Fils A. Favre & Fils – The

mehr Info

Sugartrends is an online marketplace where numerous local boutiques present

mehr Info

Consumers Paradise Consumers Paradise is all about tattoo art, weed

mehr Info

Home of Bamboo – Bamboo socks and more – ecologically

mehr Info
Search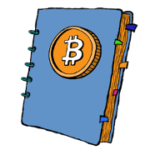 Unterstütze Coinpages