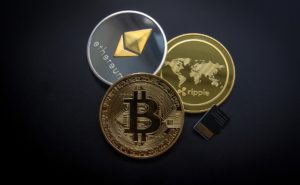 Change Coin / Coin Swap
If you have Bitcoin and want to change it to another coin, exchange services or Bitcoin changers offer this service. This service is also known as Exchanger, Exchange or Changer, where Bitcoin is exchanged for crypto-currencies and is not to be confused with exchanges or bureaux de change, which exchange against Euro.
If you want to quickly change Bitcoins to Ethereum or another crypto currency or Bitcoin to Bitcoin Lightning, using an exchange is the right choice, as this service can also be used to hide crypto currencies, some providers perform an identity check (KYC).