CoinFellows is a Bitcoin ATM operator
With a Bitcoin ATM from CoinFellows you can exchange money for Bitcoins and other crypto currencies.
CoinFellows have set themselves the goal of making the buying and selling of digital currencies in ATM accessible to the general public
BaFin currently prohibits the operation of Bitcoin machines in Germany. Until final clarification, the Bitcoin machine cannot be used.
Address: more than 30 locations in Germany with a focus on southern Germany, not represented in Austria, Switzerland or Lichtenstein
crypto currencies: Only Bitcoin (BTC),
Buy/Sell: All vending machines support the purchase of crypto currencies. The sale of Bitcoin is not supported
Transfer: Scan the QR Code from your Mobile-Wallet
Limits: The minimum purchase amount is EUR 50,- Information about maximum limits is not available
Fiat currencies: For buying and selling can be paid with Euro
Fee: A fee of 7.0% is charged for the purchase, regardless of the crypto currency.
Identity check: No identity check is carried out for purchases under €2,000. An identity check is required for purchases over €2,000. The following information is requested: mobile phone number, front and back of the ID document and ID-Selfie
Support: Mon-Sat. from 9:00 to 18:00 under 0174 518 96 98
operator: Coin Fellows
Hardware: General Bytes - OneWay ATM - At this ATM you can buy Bitcoin
No Records Found
Sorry, no records were found. Please adjust your search criteria and try again.
Google Map Not Loaded
Sorry, unable to load Google Maps API.
Bitcoin ATM Heidelberg Neugasse The Bitcoin ATM Heidelberg Neugasse from

mehr Info
Search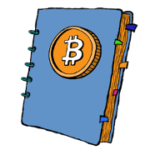 Unterstütze Coinpages