Bitcoin Exchange Office
The best Bitcoin exchange officesYou can buy Bitcoin at an exchange office or at a stock exchange/trading centre. But you do not necessarily have to use a Bitcoin exchange to buy Bitcoins. Alternatively, you can buy and sell Bitcoins at Bitcoin exchange offices. A Bitcoin exchange office is similar to an exchange office at the airport or border. At Bitcoin exchange offices, you buy Bitcoin at a fixed rate from the operator. If you are going on vacation to America and need a few dollars, you would also change dollars at the airport exchange office. If you are planning a large investment in America, you would ask your bank to buy a larger amount of dollars for you on the currency exchange. Bitcoin exchange offices are therefore much better suited for getting started. You don't have to understand unnecessarily complicated exchange rates and charts and most exchange offices are German-speaking. You can pay for Bitcoin using the classic online payment methods such as credit card, SEPA bank transfer or online bank transfer (Giropay, Sofort, iDEAL, eps).This page gives you a quick overview of current providers.
No Records Found
Sorry, no records were found. Please adjust your search criteria and try again.
Google Map Not Loaded
Sorry, unable to load Google Maps API.
Coinfinity are an Austrian Bitcoin broker and offer services for

mehr Info

Coinify Merchant Services Coinify is a Danish company offering the

mehr Info

HappyCoins HappyCoins is a Dutch exchange office and offers the

mehr Info

AnycoinDirect AnycoinDirect is a Bitcoin exchange office and Bitcoins and

mehr Info
Search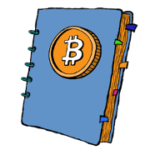 Unterstütze Coinpages