Financial Services
Bitcoin credit cards are Visa and Mastercard credit cards, with which I can pay in the offline business and can also withdraw cash at any cash machine with the Visa Mastercard logo. The issuer Wavecrest has issued an anonymous crypto card, which has been marketed by numerous providers under their own name. In early 2018, these cards were deactivated because Wavecrest had violated the regulations of Visa and Mastercard. The regulations require that an identity check (KYC = Know Your Customer) be carried out by each cardholder. Today, anyone wishing to use a Bitcoin credit card must disclose their full identity. Even though the anonymity of Bitcoin cannot be realized with the KYC of a credit card, a Bitcoin credit card offers an unbeatable advantage: The advantage of a Bitcoin credit card is that you can pay with your Bitcoin balance wherever you can pay by credit card. This also applies if the merchant does not accept Bitcoin payment. Thus, a Bitcoin card combines the advantages of a crypto currency with the high acceptance of credit cards: crypto cards are available as physical and virtual credit cards. With a virtual card, payment can only be made on the Internet (online). A physical credit card can also be used to withdraw cash in offline shops and from ATM's. No credit check is required when purchasing a Bitcoin card, as it is a Bitcoin credit card.  Bitcoin credit cards are so-called prepaid credit cards and are therefore also referred to as debit cards. The cardholder must first load their card with Bitcoin before it can be used. Bitcoin credit cards are only available in the prepaid version. For this, the credit card must be topped up with a credit balance in advance, i.e. prepaid. This topping up is done with Bitcoin. Either the Bitcoins are converted into euros (or US dollars) at the time of top-up and the equivalent value in euros is credited. Alternatively the conversion takes place when the card is inserted. So when paying or withdrawing money from an ATM, no more cards are offered: Xapo, AdvCash, Astropay,Offer cards, but not in Europe (EEA): Bitpay, TenX, ShiftCard, Paycent, MCO, The most important providers of Bitcoin credit cards for Europe: Wirex, Bitwala, Coinbase, Bitnovo, Unichange,
No Records Found
Sorry, no records were found. Please adjust your search criteria and try again.
Google Map Not Loaded
Sorry, unable to load Google Maps API.
Crypterium is a Fintech company based in Estonia and considers

mehr Info

Coinbase offers a wide range of products. In addition to

mehr Info

Bitwala offers a Mastercard debit card. This is a combined

mehr Info

Wirex VISA prepaid credit card with genuine embossing The Wirex

mehr Info
Search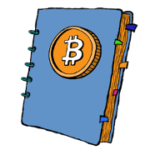 Unterstütze Coinpages