wining and dining
Here you will find suppliers of national and international food products that can be ordered on the Internet and paid for with Bitcoin. Be it the delivery service that brings you dinner or the delicatessen with exquisite ingredients for exotic cuisine. There is a wide selection of beverages, from special coffees and teas to beer, spirits and wine from all over the world.
No Records Found
Sorry, no records were found. Please adjust your search criteria and try again.
Google Map Not Loaded
Sorry, unable to load Google Maps API.
Satoshi Gin from Satoshi Spirit Satoshi Gin offers Gin and

mehr Info

Sugartrends is an online marketplace where numerous local boutiques present

mehr Info

Westvleteren 12 is a multiple winner of the "Best beer

mehr Info

Josche's apple wine, apple juice and apple brandy from the

mehr Info

New York Coffee Company – Sieve carrier machines, espresso grinders,

mehr Info

Beekeeping Hofholz Beekeeping Hofholz – rape honey, flower honey and

mehr Info

House Of Wines in Zug – Your new home for

mehr Info

It's white. It's pusht. It is legal and protects the

mehr Info

energyKitchen – makes you feel good Order coffee, smoothie, sandwich,

mehr Info

Winespecials Winespecials has been selling high quality and rare wines,

mehr Info

Lieferando Lieferando.de is a delivery service intermediary through which orders

mehr Info

MY ROASTERY With a lot of love and dedication MyRoastery

mehr Info

Mountainbyrd Pisco de Chile At Mountainbyrd Pisco de Chile you

mehr Info

Corvus is the first Munich Absinthe. Following the example of

mehr Info

Eichenhain – Good things for a good life Eichenhain tests

mehr Info

Supermarkt24 – a term that stands for customer friendliness, quality

mehr Info

Moema Espresso | Fair and directly traded premium espresso and

mehr Info
Search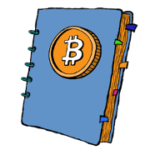 Unterstütze Coinpages