Freefall ATM
Freefall ATM GmbH is a manufacturer of Bitcoin ATM from Austria.
The Freefall Innovation Lab offers innovative ATM solutions.
They work together with the ATMs of the manufacturer GeneralBytes and develop software solutions to meet the legal requirements for operating an ATM.
In Austria, a copy of the identity card is made from € 700. If the purchase exceeds €10,000, a full KYC is performed.
In Germany, a mobile phone number must be provided and a selfie made for purchases of up to €2,000. For purchases over €2.000,- up to a maximum of €10.000,- a copy of the identity card or personal identity card will also be made.
Address: several locations in Germany and Austria
Purchase: You can buy Bitcoin (BTC) with Euro (EUR).
Sale: No crypto currencies can be sold on this ATM.
transmission: The camera scans the QR Code from your Bitcoin address (Paper Wallet or Mobile Wallet) and sends the Bitcoin to this address.
Limits: As an unverified user you can withdraw/deposit a maximum of € 250 per day. As a verified user the amount increases to €10.000,- per day.
Identity check: depending on the location and the regulations of the respective country.
crypto currencies: Bitcoin (BTC),
Fee: The concrete course including the fees are displayed in advance at the ATM..
operator: Frefall ATM GmbH or the owner at the respective location
No Records Found
Sorry, no records were found. Please adjust your search criteria and try again.
Google Map Not Loaded
Sorry, unable to load Google Maps API.
Bitcoin ATM Hamburg Susannenstraße The Bitcoin ATM Hamburg Susannenstraße can

mehr Info
Search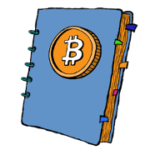 Unterstütze Coinpages