Glocurex
Glocurex is an operator of Bitcoin ATM with several locations in Germany.
Purchase: You can buy Bitcoin (BTC) with Euro (EUR).
Sale: At this vending machine you can sell Bitcoin against Euro.
Transfer: The camera scans the QR Code from your Bitcoin address (Paper Wallet or Mobile Wallet) and sends the Bitcoin to this address.
Limits / Identity check: For purchases up to € 2.000,- a mobile phone number must be provided and a selfie will be made. For purchases over €2,000 up to a maximum of €10,000, a copy of the identity card or passport will also be made.
Crypto currencies: Bitcoin (BTC),
Fee: For the purchase or sale about 10%. The actual price including the fees are displayed in advance at the machine.
Support: by phone: +44 7340861944, by WhatsApp: +356 99689386 or by email exchange@glocurex.com
Operator: GloCurEx OÜ is regulated by the Estonian Financial Supervisory Authority (FIU) and holds the following licenses: FVR001113 and FRK001003 and may operate within the EU according to §49 TFEU & AMLR.
Hardware Manufacturer: Lamassu - TwoWay ATMs - At this machine crypto currencies can be bought and sold.
Glocurex is a company registered under Estonian law and is regulated by the Estonian Financial Intelligence Unit (FIU).
No Records Found
Sorry, no records were found. Please adjust your search criteria and try again.
Google Map Not Loaded
Sorry, unable to load Google Maps API.
Bitcoin ATM Düsseldorf Bolkerstraße You will find the Bitcoin ATM

mehr Info

Bitcoin ATM Düsseldorf Königsallee You can find the Bitcoin ATM

mehr Info
Search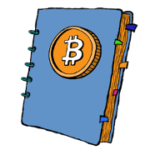 Unterstütze Coinpages