Information
Here you will find information about Bitcoin: from Bitcoin news pages and information portals to blogs, podcasts and forums. Here you will find all pages where you can find more information about Bitcoin and other crypto currencies!
No Records Found
Sorry, no records were found. Please adjust your search criteria and try again.
Google Map Not Loaded
Sorry, unable to load Google Maps API.
Anita Posch has set herself the goal of helping as

mehr Info

BTCGERMANY is an independent, German-language, private blog that is passionate

mehr Info

Bitcoin2Go Bitcoin2Go is a Bitcoin information portal with current Bitcoin

mehr Info

This is CryptoMonday: Bitcoin | Blockchain | Meetups | Community

mehr Info

Bitcoin Focus Bitcoin Focus is a Bitcoin Blog in a

mehr Info

Keeping and bequeathing Bitcoins: A practical guide What happens to

mehr Info

Bitcoins and other decentralised transaction systems: Blockchains as the basis

mehr Info

Honey badger – The Bitcoin Podcast from Leipzig Honigdachs is

mehr Info

We and the Blockchain (The Blockchain and Us) (2017) –

mehr Info

CoinCheckup is a cryptocurrency analysis platform. You will receive a

mehr Info

BeInCrypto provides an overview of the latest trends in an

mehr Info

At KryptoKumpel you can find news about crypto currencies and

mehr Info

krypto-guru.de provides you with quality coin analysis, scam checks and

mehr Info

The Blockmagazin is a German-language printed magazine about block chain

mehr Info

The Blockchain Revolution: How the technology behind Bitcoin is changing

mehr Info

Aprycot Mediathek The Aprycot Mediathek offers a good listing to

mehr Info

The Bitkan documentary deals with the revolutionary history of Bitcoin

mehr Info

Coincompare is a price comparison portal for more than 140

mehr Info

BitcoinMag provides news, guides, guides, recommendations and background information on

mehr Info

Coincierge offers numerous tutorials, reviews and the most important news

mehr Info

Wirtschaftsfuchs Behind the business fox is Bitcoin consultant Marc Fuchs.

mehr Info

"Understanding Bitcoin" by Kalle Rosenbaum Translator Volker Herminghaus Understanding Bitcoin

mehr Info

The Bitcoin Standard – The decentralized alternative to central banking.

mehr Info

BitcoinBusiness.ch offers an overview of shops and service providers in

mehr Info

The Bitcoin millionaires – Taking full risk (Docu) (2018 for

mehr Info

Cryptoradar is a price comparison portal for crypto currencies. If

mehr Info

The Cryptotant blog gives beginners and advanced, insight around investing

mehr Info

The Little Bitcoin Book The Little Bitcoin Book is a

mehr Info

The book: Cryptocurrency: Bitcoin und Ethereum. How virtual money is

mehr Info

Bitcoinready Bitcoinready is a blog by Jonas, who summarises the

mehr Info

The BitcoinBlog offers a directory of acceptance points. The Bitcoin

mehr Info

World without banks? The Internet turned the world of retail,

mehr Info

With Cryptowatch, the charts of the most important crypto currencies

mehr Info

The Altcoinspekulant – The blog for crypto currencies of the

mehr Info

FFDK – Financial freedom thanks to crypto currencies runs a

mehr Info

The Bitcoin Standard The Bitcoin Standard in German by Dr.

mehr Info

Bitcoin – The crazy story of the rise of a

mehr Info

On Cryptolist.de you will find an easy access to all

mehr Info

The Swiss BTC business directory for online shops, shops and

mehr Info

The Blockchain Revolution A 3sat documentary of 24 January 2019

mehr Info

Bitcoincharts offers the most complete overview of all exchanges and

mehr Info

Crypto Valley Journal CVJ.CH aims to inform its readers independently

mehr Info

BitcoinBlog.de – the blog for Bitcoin and other virtual currencies

mehr Info

After a dispute with the block trainer, Sunny Degree has

mehr Info

Mastering the Lightning-Network Mastering the Lightning-Network will be released in

mehr Info

Published: on 11 May 2015 from: Aaron Koenig (Author) about

mehr Info

Kryptogeld.at is your competent contact for crypto currencies in Gmunden/Upper

mehr Info

Magic Money: The Bitcoin Revolution is an English language documentary

mehr Info

BitcoinBasis BitcoinBasis.de is a German-language news portal about Bitcoin, crypto

mehr Info

The Coinspondent is a research blog about Bitcoin, Blockchain and

mehr Info

The Krypto Report is a YouTube channel by Alexander Mittermeier.

mehr Info

Bitcoin Billionaires by Ben Mezrich The English-language book Bitcoin Billionaires

mehr Info
Search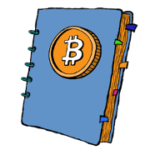 Unterstütze Coinpages