iQCashnow
iQCashnow offers a POS terminal. Stores that use the iQCashnow POS terminal can enable their customers to pay with crypto currencies.
In the following map view you will find all shops that use the iQCashnow Point of Sale Terminal.
You can find a further overview under iQCashnow stores
No Records Found
Sorry, no records were found. Please adjust your search criteria and try again.
Google Map Not Loaded
Sorry, unable to load Google Maps API.
GGMTrading G.m.b.H, with its headquarters in Austria, Vienna, is an

mehr Info

Essenservice.at is an online delivery service for numerous restaurants in

mehr Info
Search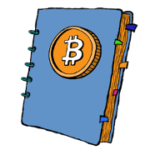 Unterstütze Coinpages