Instead of buying Bitcoin on the Internet, you can also buy it at kiosks & gas stations. This convenient form of purchasing Bitcoin is currently available in Austria and Switzerland. In Germany it is not possible for legal reasons: In a kiosk or petrol station you buy a kind of voucher or receipt in cash. On this voucher a number is entered, which must be entered on the Internet on the site of the provider, after which the value of the voucher is transferred in the form of Bitcoin to your own wallet. Buying Bitcoin at a kiosk has the advantage that you can buy Bitcoin anonymously for cash. Another way to buy Bitcoin anonymously is to buy at a Bitcoin machine. Here you will find providers where you can buy Bitcoin at a kiosk or gas station:
No Records Found
Sorry, no records were found. Please adjust your search criteria and try again.
Google Map Not Loaded
Sorry, unable to load Google Maps API.
Bitcoinbon Bitcoinbon are Bitcoin vouchers sold at tobacconists and petrol

mehr Info
Search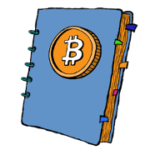 Unterstütze Coinpages