Kurant Bitcoin ATM
Kurant Bitcoin ATM
Kurant GmbH was founded in 2017 as a spin-off of the ATM activities of Coinfinity GmbH, which started in 2014, and is now one of the leading providers in Austria.
Kurant aims to make the purchase of crypto currencies such as Bitcoin, Bitcoin Cash, Ether, Litecoin or Dash secure and easy.
As the oldest operator of Bitcoin ATM in Austria, Kurant now operates over 50 machines in Austria, as well as in the Netherlands and Italy.
Kurant has a license from the Austrian Financial Market Authority (FMA) to operate in the market as a service provider with crypto-currencies.
Amounts up to and including 250 euros can be purchased without registration or verification. For amounts from €250,- and up to €10.000,- a one-time verification by means of photo identification is required.
For verification, a picture of your face and your official photo ID is taken by the camera integrated in the machine.
The verification will then be processed by the Kurant support. The steps of the verification are shown at any time on the display of the machine.
If you would like to purchase Bitcoin for more than €10,000 (large amounts), you must also tell us where the funds come from. For this purpose there is an appropriate form on the Kurant website which must be filled out.
Address: more than 50 locations in Austria
Buy: You can buy Bitcoin (BTC), Bitcoin Cash (BCH), Litecoin (LTC), Ethereum (ETH) and Dash with Euro (EUR).
Sale: You can sell Bitcoin (BTC) for Euro.
transmission: The camera scans the QR Code from your Bitcoin address (Paper Wallet or Mobile Wallet) and sends the Bitcoin to this address.
Limits: As an unverified user you can withdraw/deposit a maximum of € 250 per day. As a verified user the amount increases to €10.000,- per day.
Identity check: No identity check at the standard limit of €250,- mentioned above
If you need a higher limit than the standard limit, you can verify this directly at the machine. For registration or verification, an identification document (passport or identity card) is required.
crypto currencies: Bitcoin (BTC), Bitcoin Cash (BCH), Ethereum (ETH), Litecoin (LTC) and Dash
Fee: The concrete course including the fees are displayed in advance at the machine..
Support: by telephone at: +43 800 999 145 or by email support: support@kurant.at from Mon-Fri 10:00 to 20:00 and Sat 10:00 to 18:00
operator: Kurant GmbH
No Records Found
Sorry, no records were found. Please adjust your search criteria and try again.
Google Map Not Loaded
Sorry, unable to load Google Maps API.
Bitcoin ATM Pianezza The Bitcoin ATM Pianezza from Kurant can

mehr Info

Bitcoin ATM Wien Judengasse You will find the Bitcoin ATM

mehr Info

Bitcoin ATM Klagenfurt Südpark The Bitcoin ATM Klagenfurt Südpark from

mehr Info

Bitcoin ATM Braunau The Bitcoin ATM Braunau von Kurant can

mehr Info

Bitcoin ATM St. Ulrich bei Steyr The Bitcoin ATM Ortisei

mehr Info

Bitcoin ATM Enzesfeld Industriestrasse You will find the Bitcoin ATM

mehr Info

Bitcoin ATM Krems on the Danube You can find the

mehr Info

Bitcoin ATM Schwechat Kellerbergstraße You will find the Bitcoin ATM

mehr Info

Bitcoin ATM Wien Inzersdorfer Strasse The Bitcoin ATM Vienna Inzersdorfer

mehr Info

Bitcoin ATM Pasching You will find the Bitcoin ATM Pasching

mehr Info

Bitcoin ATM Linz Magazingasse You can find the Bitcoin ATM

mehr Info

Bitcoin ATM Klagenfurt Bahnhofstrasse You can find the Bitcoin ATM

mehr Info

Bitcoin ATM Dornbirn Widagasse You will find the Bitcoin ATM

mehr Info

Bitcoin ATM Zirl You will find the Bitcoin machine Zirl

mehr Info

Bitcoin ATM Villach You can find the Bitcoin ATM Villach

mehr Info

Bitcoin ATM Linz Untere Donaulände The Bitcoin ATM Linz Untere

mehr Info

Bitcoin ATM Wels Kaiser-Josef-Platz You will find the Bitcoin ATM

mehr Info

Bitcoin ATM Feldbach Leitersdorf The Bitcoin ATM Feldbach Leitersdorf from

mehr Info

Bitcoin ATM Wels Gortana Passage You will find the Bitcoin

mehr Info

Bitcoin ATM Wien Industriestraße You will find the Bitcoin ATM

mehr Info

Bitcoin ATM Klagenfurt Ebentalerstrasse The Bitcoin ATM Klagenfurt Ebentalerstrasse from

mehr Info

Bitcoin ATM Katzelsdorf The Bitcoin ATM Katzelsdorf Wiener Strasse by

mehr Info

Bitcoin ATM Linz Landstraße You will find the Bitcoin ATM

mehr Info

Bitcoin ATM Wien Draschestrasse The Bitcoin ATM Wien Draschestrasse by

mehr Info

Bitcoin ATM Kufstein Professor-Sinwel-Weg The Bitcoin ATM Kufstein Professor-Sinwel-Weg by

mehr Info

Bitcoin ATM Wien Europaplatz You can find the Bitcoin ATM

mehr Info

Bitcoin ATM Schwechat You will find the Bitcoin ATM Schwechat

mehr Info

Bitcoin ATM Gänserndorf Wiener Strasse You will find the Bitcoin

mehr Info

Bitcoin ATM Freistadt You can find the Bitcoin ATM Freistadt

mehr Info

Bitcoin ATM Wien Lindengasse The Bitcoin ATM Vienna Lindengasse from

mehr Info

Bitcoin ATM Leoben Hauptplatz You can find the Bitcoin ATM

mehr Info

Bitcoin ATM Hard You can find the Bitcoin ATM Hard

mehr Info

Bitcoin ATM Wien Wipplingerstrasse The Bitcoin ATM Vienna Wipplingerstrasse by

mehr Info

Bitcoin ATM Wörgl You can find the Bitcoin ATM Wörgl

mehr Info

Bitcoin ATM Korneuburg You will find the Bitcoin ATM Korneuburg

mehr Info

Bitcoin ATM Wien Julius-Tandler-Platz 2 The Bitcoin ATM Vienna Julius-Tandler-Platz

mehr Info

Bitcoin ATM Wien Franzensbrückenstraße The Bitcoin ATM Vienna Franzensbrückenstraße by

mehr Info

Bitcoin ATM Gmunden You can find the Bitcoin ATM Gmunden

mehr Info

Bitcoin ATM Wien Große Mohren Gasse The Bitcoin ATM Vienna

mehr Info

Bitcoin ATM Tribuswinkel You can find the Bitcoin ATM Tribuswinkel

mehr Info

Bitcoin ATM Wien Julius-Tandler-Platz 7 The Bitcoin ATM Vienna Julius-Tandler-Platz

mehr Info

Bitcoin ATM Wien Adalbert-Stifter-Straße The Bitcoin ATM Vienna Adalbert-Stifter-Straße by

mehr Info

Bitcoin ATM Linz Waltherstrasse The Bitcoin ATM Linz Waltherstrasse by

mehr Info

Bitcoin ATM Eisenstadt The Bitcoin ATM Eisenstadt from Kurant can

mehr Info

Bitcoin ATM Großklein You can find the Bitcoin ATM Großklein

mehr Info

Bitcoin ATM Wien Ottakringer Strasse The Bitcoin ATM Vienna Ottakringer

mehr Info

Bitcoin ATM Linz Hauptstraße You will find the Bitcoin ATM

mehr Info

Bitcoin ATM Egg You can find the Bitcoin ATM Egg

mehr Info

Bitcoin ATM Wien Donaustadtstrasse The Bitcoin ATM Vienna Donaustadtstrasse by

mehr Info

Bitcoin ATM Wien Führichgasse The Bitcoin ATM Vienna Führichgasse by

mehr Info

Bitcoin ATM Wien Blumauergasse The Bitcoin ATM Vienna Blumauergasse by

mehr Info

Bitcoin ATM Berlin Fredersdorfer Strasse The Bitcoin ATM Berlin Fredersdorfer

mehr Info

Bitcoin ATM Judenburg You will find the Bitcoin ATM Judenburg

mehr Info

Bitcoin ATM Graz Harter Straße The Bitcoin ATM Graz Harter

mehr Info

Bitcoin ATM Wien Brünner Strasse The Bitcoin ATM Vienna Brünner

mehr Info

Bitcoin ATM Postfiliale Bregenz You will find the Bitcoin ATM

mehr Info

Bitcoin ATM Wien Speckbachergasse The Bitcoin ATM Vienna Speckbachergasse by

mehr Info

Bitcoin ATM Berlin Joachimstaler Strasse The Bitcoin ATM Berlin Joachimstaler

mehr Info
Search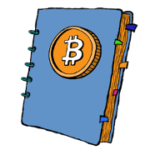 Unterstütze Coinpages