Lawyer
Here you will find lawyers who advise you in the area of Bitcoin and crypto currencies and provide legal support for the implementation of your business model.
No Records Found
Sorry, no records were found. Please adjust your search criteria and try again.
Google Map Not Loaded
Sorry, unable to load Google Maps API.
CLLB Lawyers Munich & Berlin Attorney Istvan Cocron the specialist

mehr Info

NÄGELE Rechtsanwälte GmbH deal with crypto currencies since 2011 IT

mehr Info

Tax experts with extensive experience in the field of crypto

mehr Info
Search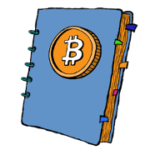 Unterstütze Coinpages