Office supplies
Here you will find office supplies everything for the work in the office. Be it letters, paper, pens, printer accessories or the normal office supplies. Likewise computers, printers and accessories or office furniture, office technology and merchandising articles and promotional items from the print shop.
No Records Found
Sorry, no records were found. Please adjust your search criteria and try again.
Google Map Not Loaded
Sorry, unable to load Google Maps API.
Onlinestempel24.ch – Your Swiss stamp shop Online stamp24 with stamps

mehr Info

Druckerei WIRmachenDRUCK: Success through first-class quality! Test winner of the

mehr Info
Search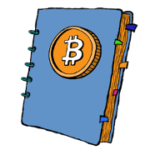 Unterstütze Coinpages