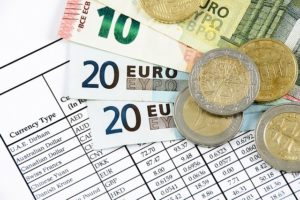 Pay a bill
Pay your bills with Bitcoin or any other crypto currency.you have Bitcoin and want to pay a bill?
Here you will find providers that allow you to make a payment to any bank account. In English, these services are also called "Pay your Bill" or "Pay my Bill".
On the website of the "Pay my Bill" provider, you enter the bank details of the account to which the transfer amount is to be credited. This can be your own bank account or the account stated on the invoice, in which case you enter the reason for payment and the corresponding invoice amount in Euro or another Fiat currency.
The "Pay my Bill" provider converts the invoice amount into Bitcoin and asks you to send the corresponding Bitcoin to the given Bitcoin address. After successful transfer of the Bitcoin, the "Pay my Bill" provider will make a bank transfer on your behalf to the bank account you have provided. This allows you to pay bills with Bitcoin without the recipient having to accept Bitcoin himself/herself. The use of the "Pay my Bill" service is a widely used method of paying bills internationally. In order to choose the right "Pay my Bill" provider, you should pay attention to the fees and the countries to which the payments are made. Some providers only pay out to bank accounts in the USA and others only in Europe, some require the payer to provide an identity check (KYC) and others require only a simple email address to inform the payer that the payment has been made successfully. For most providers, an email address is sufficient for a low invoice amount and a KYC check is required for higher amounts.