Salamantex POS Terminal
Salamantex offers a POS terminal called Crypto Payment Terminal, which enables retail stores to accept crypto currencies.
With the Salamantex POS terminal, merchants can accept the following crypto currencies: Bitcoin, Dash, Ethereum, Litecoin, Ripple
All merchants using the Salamantex Payment Terminal can be found listed in the lower map view or under Salamantex acceptance points.
No Records Found
Sorry, no records were found. Please adjust your search criteria and try again.
Google Map Not Loaded
Sorry, unable to load Google Maps API.
A1 Shop Vienna Kärtnerstrasse The A1 Shop in the Kärtnerstrasse

mehr Info
Search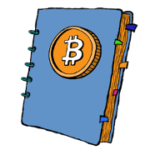 Unterstütze Coinpages