Smoke Shop
Stores that offer smoking products and accessories.
From e-cigarettes with the appropriate liquid, vaporizers and steamers, as well as headshop with bongs and pipes and growshop.
No Records Found
Sorry, no records were found. Please adjust your search criteria and try again.
Google Map Not Loaded
Sorry, unable to load Google Maps API.
Tobacco specialist shop Angelika Hager The tobacco shop of Angelika

mehr Info

Business Owner/Associate?:

Yes
Search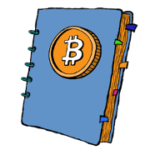 Unterstütze Coinpages