Smoking & Smoking Accessories
In Smoking and Accessories you will find the subcategories eCigarettes and Headshop with suppliers who accept Bitcoin. Here you can find all vendors with smoking related products. With the eCigarettes one finds everything for steaming with the electrical cigarette, the necessary accessories and the liquid. In the Headshop you can find all products from vaporizers, bongs and pipes to paper and accessories - and everything for Bitcoin.
No Records Found
Sorry, no records were found. Please adjust your search criteria and try again.
Google Map Not Loaded
Sorry, unable to load Google Maps API.
Pfeifen Paulus is a conditioner of pipes. Christian Paulus gained

mehr Info
Search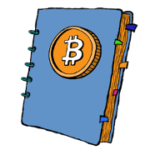 Unterstütze Coinpages