Tax consultant
Here you will find Bitcoin tax advisors to assist in the tax assessment of business models and transactions involving Bitcoin, Ethereum or other crypto-currencies, whether for investors who have invested in crypto-currencies such as Bitcoin, Ethereum and other Altcoins or for companies wishing to make an ICO ("Initial Coin Offering") or STO ("Security Token Offering"). As an investor or cryptotrader, you are faced with the question of what tax consequences these trades have or do you generate current income from mining, staking, master nodes or lending and need a tax assessment and profit calculation? Here you will find the competent Bitcoin tax consultants for the various tax issues related to crypto currencies. As a cryptotrader you want to have an overview of your trades for your tax declaration? You can find the appropriate software solution for your tax return under Tax Software.
No Records Found
Sorry, no records were found. Please adjust your search criteria and try again.
Google Map Not Loaded
Sorry, unable to load Google Maps API.
CoinTracking analyses all your trades and generates in real time

mehr Info

The Steuer-Treuhand AG with Jürg Kradolfer helps with tax advice

mehr Info

Crypto expert Christian Densch leads the Facebook group "Crypto currencies

mehr Info

Schildhorn Steuerberater advises you in all tax matters concerning crypto

mehr Info

Tax experts with extensive experience in the field of crypto

mehr Info

NACO KG Steuerberatungsgesellschaft based in Hamburg-Bahrenfeld Tax treatment of Bitcoin,

mehr Info

SK-Steuerberatung Partnerschaft from Augsburg are experienced specialists for the tax

mehr Info

Crypto Tax ENZINGER STEUERBERATUNG GMBH – Here you can find

mehr Info

CRYPTO CURRENCIES – BITCOIN AND THE TAX! The tax office

mehr Info

Braun & Braun PartGmbB Tax consultancy Braun & Braun PartGmbB

mehr Info

Holger Hahn tax consultant for Blockchain, Bitcoin and more! Holger

mehr Info

The tax consultant Rüdiger Quermann has specialised in advising on

mehr Info
Search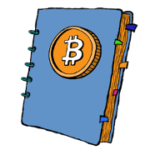 Unterstütze Coinpages