The term Bitcoin Broker is used in a variety of ways, some sites refer to brokers as a kind of exchange and others refer to crypto brokers as those who sell crypto currencies from their own inventory. For us, Bitcoin Broker is a trading platform where you cannot buy Bitcoin in the true sense of the word, and where you speculate and trade on the price of Bitcoin and other crypto currencies. However, at no time do you become the owner or holder of Bitcoins and you cannot transfer them elsewhere. To speculate on the Bitcoin price, you must open a trading account with a broker and make a deposit. You can then speculate on commodities, indices, foreign exchange (Forex), contracts for difference (CFDs) and even crypto currencies. Find here the brokers where you can speculate and trade on the bitcoin rate.
No Records Found
Sorry, no records were found. Please adjust your search criteria and try again.
Google Map Not Loaded
Sorry, unable to load Google Maps API.
Search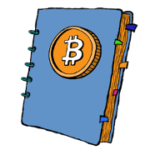 Unterstütze Coinpages