Värdex is the operator of the largest network of Bitcoin ATM in Switzerland.
Address: more than 30 locations in Switzerland and Lichtenstein
Buy/Sale: The purchase of crypto currencies is possible with Euro and CHF. Bitcoin can be sold. The payment of the sales amount is made in CHF.
No Records Found
Sorry, no records were found. Please adjust your search criteria and try again.
Google Map Not Loaded
Sorry, unable to load Google Maps API.
Bitcoin ATM Steinhausen You can find the Bitcoin ATM Steinhausen

mehr Info

Bitcoin ATM Aarau You can find the Bitcoin ATM Aarau

mehr Info

Bitcoin ATM St.Gallen You can find the Bitcoin ATM St.Gallen

mehr Info

Bitcoin ATM Biel CyberKebab You can find the Bitcoin ATM

mehr Info

Bitcoin ATM Lausanne Hotel Régina The Bitcoin ATM Lausanne Hotel

mehr Info

Bitcoin ATM Zurich Seefeld The Bitcoin ATM Zurich Seefeld from

mehr Info

Bitcoin ATM Luzern Old Town Record Store You can find

mehr Info

Bitcoin ATM Ponte Tresa The Bitcoin ATM Ponte Tresa from

mehr Info

Bitcoin ATM Zurich Bahnhofstrasse The Bitcoin ATM Zurich Bahnhofstrasse from

mehr Info

Bitcoin ATM Basel Grand Casino You can find the Bitcoin

mehr Info

Bitcoin ATM Chiasso Tessin You can find the Bitcoin ATM

mehr Info

Bitcoin ATM Zurich punched goods The Bitcoin ATM Zurich Lochergut

mehr Info

Bitcoin ATM Baden Cordulapassage You can find the Bitcoin ATM

mehr Info

Bitcoin ATM Montreux You can find the Bitcoin ATM Montreux

mehr Info

Bitcoin ATM Zurich Limmatplatz You can find the Bitcoin ATM

mehr Info

Bitcoin ATM Neuchatel CBD Kingz The Bitcoin ATM Neuchatel CBD

mehr Info

Bitcoin ATM Bern Seilerstrasse The Bitcoin ATM Bern Seilerstrasse from

mehr Info

Bitcoin ATM Zürich Falcon Bank You can find the Bitcoin

mehr Info

Bitcoin ATM Bern Me Money Exchange You can find the

mehr Info

Bitcoin ATM Parkhotel Zug You can find the Bitcoin ATM

mehr Info

Bitcoin ATM Zurich Piro Shop You can find the Bitcoin

mehr Info

Bitcoin ATM Basel Voltastrasse You can find the Bitcoin ATM

mehr Info

Bitcoin ATM Thayngen Bowling Five You can find the Bitcoin

mehr Info

Bitcoin ATM Basel Klybeckstrasse The Bitcoin ATM Basel Klybeckstrasse of

mehr Info

Bitcoin ATM Olten Sälipark You can find the Bitcoin ATM

mehr Info

Bitcoin ATM Basel Bitcoin Store You can find the Bitcoin

mehr Info

Bitcoin ATM Luzern RACI Travel You can find the Bitcoin

mehr Info

Bitcoin ATM Thônex Genf The Bitcoin ATM Thonex is located

mehr Info

Bitcoin ATM Emmen You can find the Bitcoin ATM Emmen

mehr Info

Bitcoin ATM Lausanne CBD Kingz The Bitcoin ATM Lausanne CBD

mehr Info

Bitcoin ATM Biel City You can find the Bitcoin ATM

mehr Info

Bitcoin ATM Winterthur boiler house You can find the Bitcoin

mehr Info

Bitcoin ATM Chur City The Bitcoin ATM Chur town of

mehr Info

Bitcoin ATM Gottlieben Hotel Hecht You can find the Bitcoin

mehr Info

Bitcoin ATM Schaffhausen You can find the Bitcoin ATM Schaffhausen

mehr Info

Bitcoin ATM Vaduz You can find the Bitcoin Vaduz ATM

mehr Info

Bitcoin ATM Schaan You can find the Bitcoin ATM Schaan

mehr Info

Bitcoin ATM Geneva City The Bitcoin ATM Geneva City from

mehr Info
Search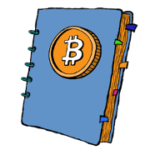 Unterstütze Coinpages