Belize City, Belize, Belize, BZ
Belize City
Belize District
Belize
Details

---

CJS CDKeys offer genuine, sealed and brand new game keys at rock-bottom prices. The images of the activation code are uploaded and made available in the online provision system under Autokey.

The game key will be delivered directly after the successful payment.

The prices are below the normal sales price because the activation code is sent digitally and there are no expensive shipping costs.

The low prices work by importing the games from main distributors in countries where the games have lower retail prices than here.

Due to the savings in postage costs (because the items are sent digitally) extremely low prices can be offered.

Not only that, but the games function worldwide as digital downloads, unlike physical games which sometimes have regionally locked discs.

BitPay is used for payment by Bitcoin. All other crypto payments will use the payment provider Coinpayments.

Thanks to the payment processing by

CoinPayments

you can pay with many crypto currencies such as Bitcoin, Ethereum, Litecoin, Lightning, Bitcoin Cash, Bitcoin SV, Monero, Ripple, Dash.

Map

---

No Records Found

Sorry, no records were found. Please adjust your search criteria and try again.

Google Map Not Loaded

Sorry, unable to load Google Maps API.
Related listings
No listings were found matching your selection. Something missing? Why not add a listing?.
Search
Address:
Belize City, Belize, Belize, BZ
Belize City
Belize District
Belize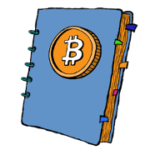 Unterstütze Coinpages